Divorce Attorney in Poughkeepsie, NY
Trusted & Experienced Divorce Attorney
If you're getting divorced, you don't have to fight with your partner. With the help of an experienced divorce attorney from the Law Office Of Fred Clarke, you can increase your chances of reaching an amicable agreement. When you go about the process in a mature and fair manner, both you and your partner will save time, money, and energy because there will be less of a need for back-and-forth arguing.
Whether you are determining which child custody or child support agreement is best for your child, figuring out what alimony plan you want to do, or distributing your assets, my experience with these matters will make for an efficient and painless process.
There are seven legally acceptable reasons to file for divorce in New York. We'll determine which one best describes your situation. After we finalize the divorce, you can count on us to assist with any modifications to your child support agreement.
Call now to speak with a divorce attorney in Poughkeepsie, NY.
Distribution of Assets Attorney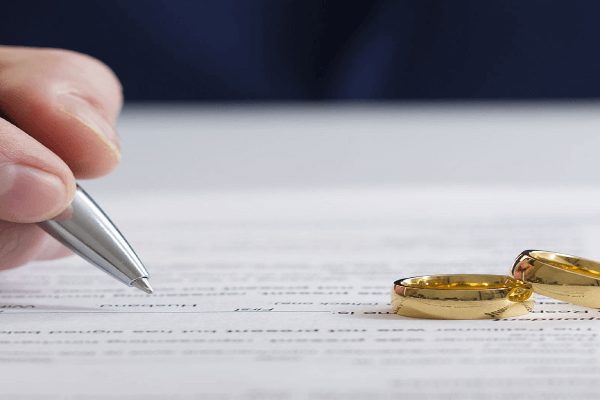 Before you tie the knot, you and your partner may want to prepare a prenuptial agreement. An attorney at the Law Office Of Fred Clarke can guide you through this process by making sure everyone's voice is heard from beginning to end.
We understand that asking your partner for a prenuptial agreement can be difficult. That's why we'll help you:
Explain that the agreement is a precautionary step

Describe how the agreement can benefit both parties in the end

Start talking about financial matters with your partner in a mature, equal manner
Contact the Law Office of Fred Clarke
Contact us today to schedule a free, no-obligation consultation. Do you need a prenuptial agreement attorney but live outside of Poughkeepsie, New York? We serve residents in the Dutchess, Orange, Ulster, and Putnam counties for your convenience.